Perry Barr station and bus interchange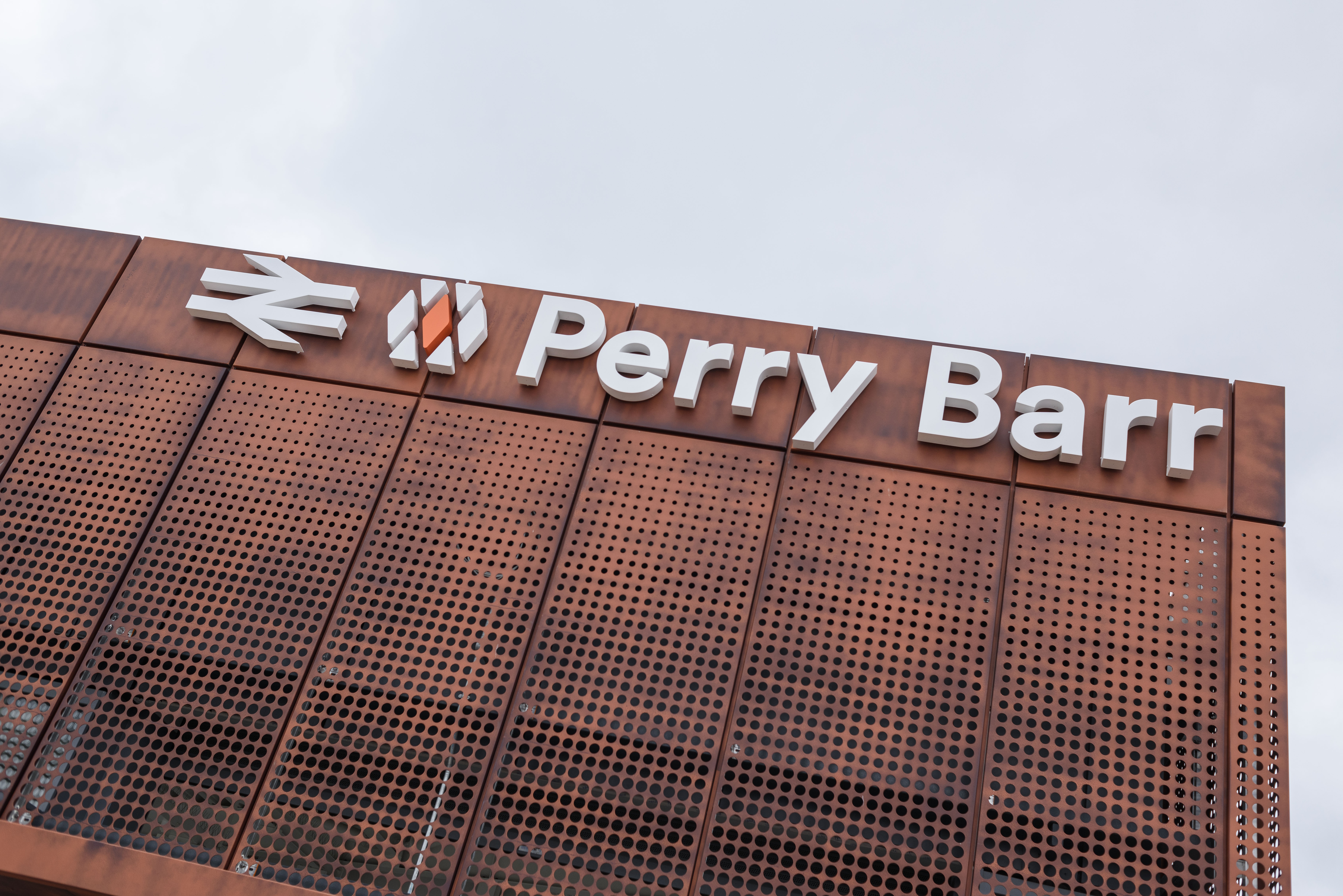 We've invested £30.9 million to redevelop Perry Barr station and bus interchange. This is part of the West Midlands Rail Programme (WMRP). 
The new railway station is now open and the bus interchange is due to be completed ahead of the Commonwealth Games.
The project has created a modern, fit-for-purpose new rail station. The new bus interchange will have enhanced shelters and a better layout. The project is also improving the area around the station.   
This work is also providing:
increased capacity 
better facilities and access
This is supporting the Perry Barr regeneration programme led by Birmingham City Council. It is also supporting the council's ambitions for a greener future by providing a realistic alternative to travelling by car.
The new station will be used for the Commonwealth Games in 2022. Alexander Stadium in Perry Barr will host the opening and closing ceremonies, as well as the athletics.
Sign up to the West Midlands Rail Programme newsletter for updates on this project.
The challenge - why we're doing this
Perry Barr station was rebuilt in the 1960s when the railway line was electrified. The old station was designed to accommodate up to 250,000 journeys per year. Between 2018 and 2019, passengers made just under 700,000 journeys. 
The previous station had poor access. There was a narrow entry between shops and there were no lifts. The station lacked facilities - there were no toilets and there was no bike parking. There was an underpass that connected the station to the east of the A34. People did not think the underpass was safe. 
The bus interchange was outdated and difficult to access from the station. Pedestrians had to cross several traffic lanes to reach it. The old road layout also meant it took a long time for buses to access the interchange.
The solution - what the project will do
We demolished the old station and the buildings next to it. This meant we could build a new, much bigger station with improved lighting and facilities. The new station is able to support 1.1 million passengers per year.
The new station building has:
an accessible toilet
passenger help points
a ticket office
secure bike parking
CCTV
lifts and upgraded stairs
There are new entrances on both sides of the station. This makes it easier to get to. It also links the One Stop Shopping Centre and local commercial centre to the railway. 
The area around the station is changing. It is becoming safer and more attractive. The project will: 
improve the public area outside the station with landscaping
remove the underpass
encourage more people to get the train instead of driving
The new bus interchange will have:
a much better layout so buses can get to it more quickly
new and enhanced bus shelters
a new stop for cross city services
a new pedestrian area between the interchange, train station and One Stop
The Perry Barr regeneration programme also includes:
new homes
walking and cycling routes
improvements to public transport
new community facilities and public spaces
Our partners
We're working on this project with: 
Transport for West Midlands
West Midlands Trains (operators of West Midlands Railway)
Network Rail
Birmingham City Council
Midlands Engine
Greater Birmingham and Solihull Local Enterprise Partnership
Galliford Try
SLC-AECOM Joint Venture