West Midlands Rail Investment Strategy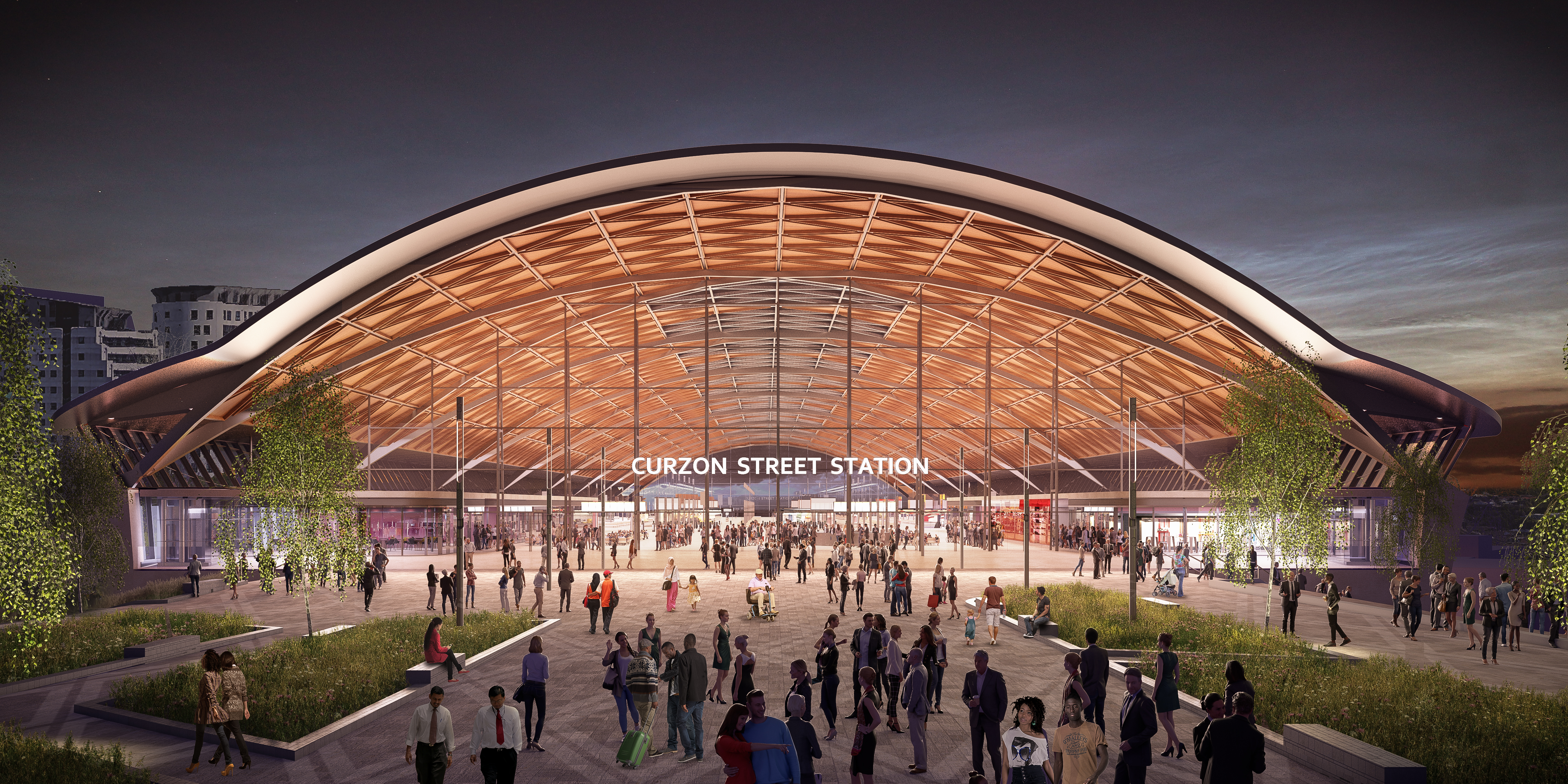 We published our first Rail Investment Strategy in 2019. The strategy explains our plans to improve rail services and stations. It includes short, medium and long-term plans up to 2047.
We produced the strategy in collaboration with:
our local authority partners
Transport for West Midlands
We worked in consultation with:
the Department for Transport
Network Rail and the wider rail industry
The strategy includes our plans to:
expand passenger services and access to rail
maximise the benefits of the new high speed rail line (HS2) to the West Midlands
support rail freight growth
We're updating our strategy to take into account the impact of the COVID-19 pandemic.
Midlands Rail Hub
We are working with Network Rail and Midlands Connect on the Midlands Rail Hub. This is part of Midlands Connect's Midlands Engine Rail programme of improvements.
The Midlands Rail Hub will provide an extra 10 trains per hour in and out of central Birmingham. This offers the potential for: 
more services to Birmingham and improved access to HS2 from Worcester, Hereford, the South West and South Wales
faster and more frequent services between Birmingham and Derby, Nottingham and Leicester
improved services from planned new stations at Moseley, Hazelwell and Kings Heath
The Midlands Rail Hub will also help provide new local services and stations on lines between:
Birmingham, Tamworth and Burton 
Birmingham, Nuneaton and Leicester
Other Midlands Engine Rail projects
We're also working with Midlands Connect and Network Rail on other rail improvement projects. These will enable faster or more frequent services on these lines:
Coventry to Leicester/Nottingham
Birmingham International and Coventry to Oxford and Reading
Coventry and Birmingham International to Derby and Yorkshire
Birmingham, Solihull and Leamington Spa to Oxford
Birmingham and Wolverhampton to Telford and Shrewsbury
Making the most of HS2
HS2 is a big opportunity for the West Midlands. It will provide much more network capacity. It will also cut many existing journey times in half. 
It will change the way passengers travel across Britain. From our 2 new HS2 stations, Birmingham Curzon and the West Midlands Interchange, it will take under an hour to get to:  
Leeds
Manchester
Sheffield
London
West Midlands Interchange Station will be 31 minutes from the new HS2 Old Oak Common hub in West London. This will have direct connections to:
Heathrow Airport
the West End
the City of London
Canary Wharf
HS2 will add more rail capacity and ease congestion on our existing network. This means we can: 
add more local and regional services to suit our communities
increase freight services
We want to make sure the West Midlands benefits from HS2. We'll improve access to our new HS2 stations from across the network.
We're working on a plan to improve Birmingham Moor Street Station. We're doing this with Birmingham City Council and the rail industry. This will improve the station and make it easier to get to the adjacent HS2 Birmingham Curzon station. 
We're also supporting Birmingham City Council's One Station project. This will improve the interchange between the new Moor Street / HS2 Curzon Station hub and the main Birmingham New Street Station.
Supporting rail freight growth
Freight is important to the economy in the West Midlands. Rail freight helps cut road congestion and reduce emissions. 
Our Rail Investment Strategy supports:
the development and expansion of rail freight interchanges
enhancement of the main rail routes to provide additional capacity for rail freight and allow more freight trains to be electrically hauled
innovation in carrying parcels and other small-scale freight consignments by rail