West Midlands Rail Programme passes 250,000 safe working hours
Tuesday 04 January, 2022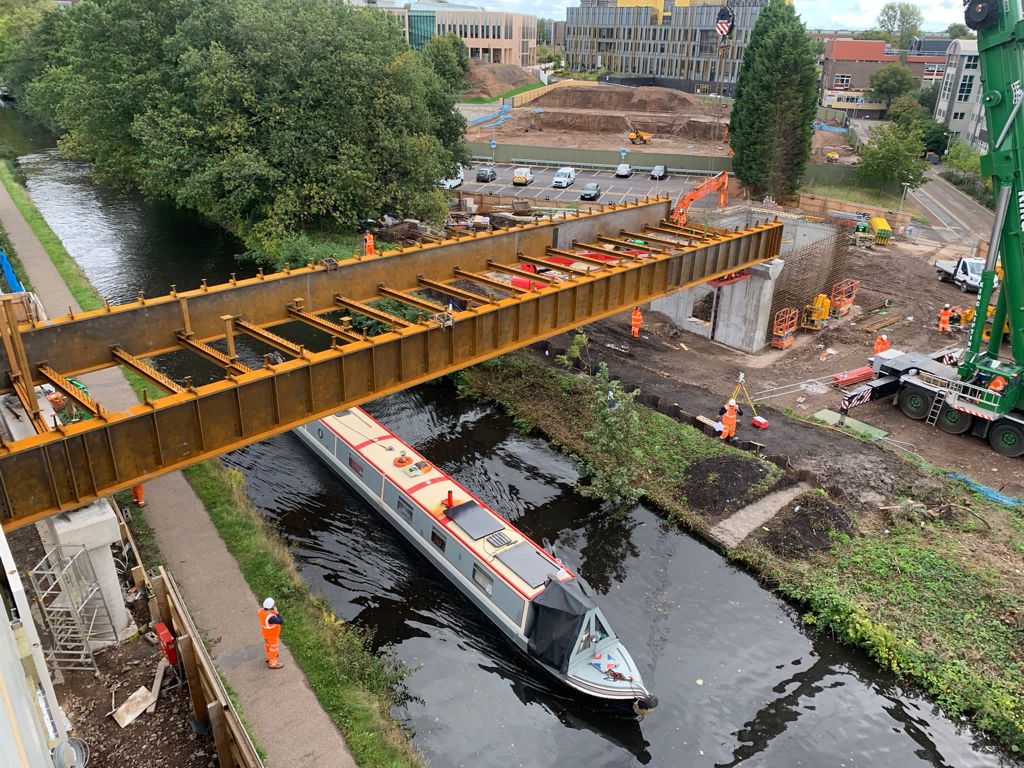 The West Midlands Rail Programme (WMRP) has passed 250,000 working hours without any reportable accidents or incidents.
Our programme of station improvement and development works has continued construction throughout the year despite the challenges the pandemic has posed.
Together with Transport for West Midlands and partners we have made our construction sites at University station, Perry Barr, Willenhall, Darlaston and Moseley safe places to work.
During 2021, we have made huge progress on all our projects. Highly technical and advanced work has been carried out, including improvement works to the Birmingham and Worcester canal and the demolition of outdated buildings at Perry Barr station.
Mark Finney, Health, Safety, Environment and Quality Manager at SLC Rail, said: "This is an important milestone for the team and has only been achieved with the hard work of all colleagues, partners and stakeholders. The safety culture across the programme promotes collaboration and a positive mindset around health and safety.  
"Given the complexity and speed of the works this is an amazing achievement. Thank you to everyone for their efforts in helping us to achieve this."
Matt Brown, Delivery Manager for the West Midlands Rail Programme, said: "We are delighted that our focus on the Health, Safety and well-being of our people and suppliers means that we are able to announce that we have passed the milestone of 250,000 hours, worked safely without any reportable accidents or incidents.
"In this challenging year, with the impact of Covid, we are delighted with this achievement.
"Across our sites this year, huge strides have been made by our combined teams to deliver the work efficiently, cost effectively and, most of all, safely. We wish to thank all our partners for their commitment to achieve our target."
To keep up to date with all of the West Midlands Rail Programme station projects, sign up to the WMRP newsletter.
Contact the Media Team