Station mosaic
We are creating a mosaic that will be installed at the new University railway station.
We are working with Transport for West Midlands and partners in the creation of the mosaic, which is being put together by Artyface, who specialise in creating community-led pieces of art.
Pop-up events
Come along to our workshop at the University of Birmingham, where you will be able to come along and design a clay tile that will be used in the mosaic.
The events is free to attend, and is being held on:
The Teaching and Learning Building is marked as R32 on the below map. The full map can be found on the University of Birmingham website.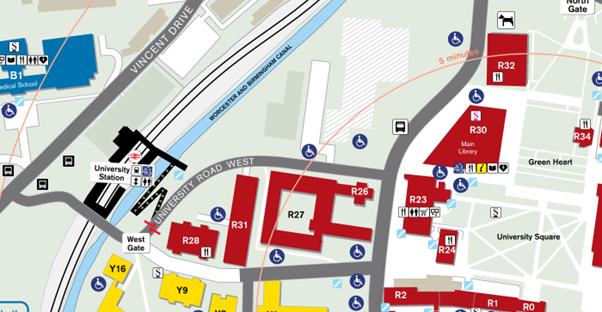 Bring along any items you'd like to use to print your tile. For example:
rubber stamps
wooden block prints
textured buttons or badges
jewellery
shells
an item that is important to you.
Almost any item can be pressed into the clay so get creative with the items you bring.