Search launched for contractor to build new south Birmingham railway stations
Thursday 09 December, 2021
The search is under way to find a construction partner to build three new railway stations on the Camp Hill line in Birmingham.
The £61 million project will see Moseley, Kings Heath and Hazelwell stations constructed and ready for the return of passenger services on the Camp Hill line in Birmingham.
Shortlisted construction firms have been officially invited to tender for the contract which is expected to be awarded in the Spring.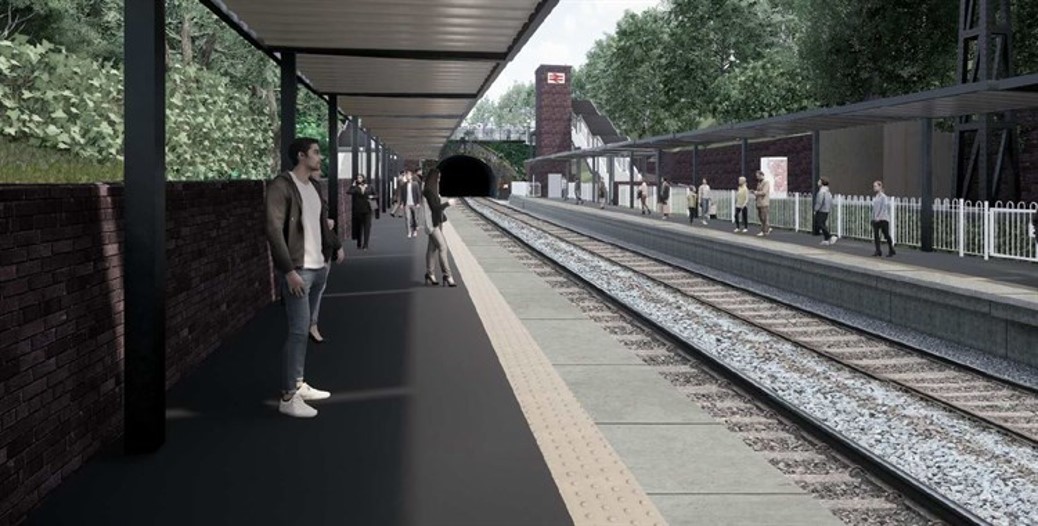 Funding for the stations was agreed earlier this year with the WMCA providing £36 million towards the cost, £20 million from the Department for Transport (DfT) and the remaining £5 million from Birmingham City Council's clean air zone fund.
Transport for West Midlands (TfWM), which is part of the West Midlands Combined Authority (WMCA), is leading the project which will offer the residents of south Birmingham an alternative to the traffic jams on Alcester Road for their city centre commute.
Andy Street, the Mayor of the West Midlands and chair of the WMCA, said: "With the funding in place, planning permissions granted, and some of the essential clearance work completed, I am delighted that we can now press ahead to find a contractor to get these three new stations on the Camp Hill line built.
"The residents of Moseley, Kings Heath, and Stirchley have waited far too long for a return of rail services, and that is why I have been so determined to make it happen.
"Once we find our contractor it will be full steam ahead to get these stations built and ready to welcome passengers on the line for the first time in 80 years."
Cllr Ian Ward, WMCA portfolio holder for transport and leader of Birmingham City Council, added: "Investment in rail services is key to meeting the climate challenge and achieving our ambitions for a net-zero carbon region,  improving the air quality in our towns and cities in the process.
"The communities along the Camp Hill line have waited a long time to see these stations being built and will be encouraged to see progress being made with the first spades in the ground next year."
The Camp Hill line stations closed to passengers during the Second World War and the line is currently only used by freight or through services but early preparation and clearance work has already been carried out at Moseley and construction work on the new stations is expected to start next year.
With the new stations, commuters from Hazelwell station in Stirchley for example will have a 14-minute journey into the city centre by rail compared to a peak time journey by car of up to 45 minutes.
Contact the Media Team