Moseley, Kings Heath and Hazelwell stations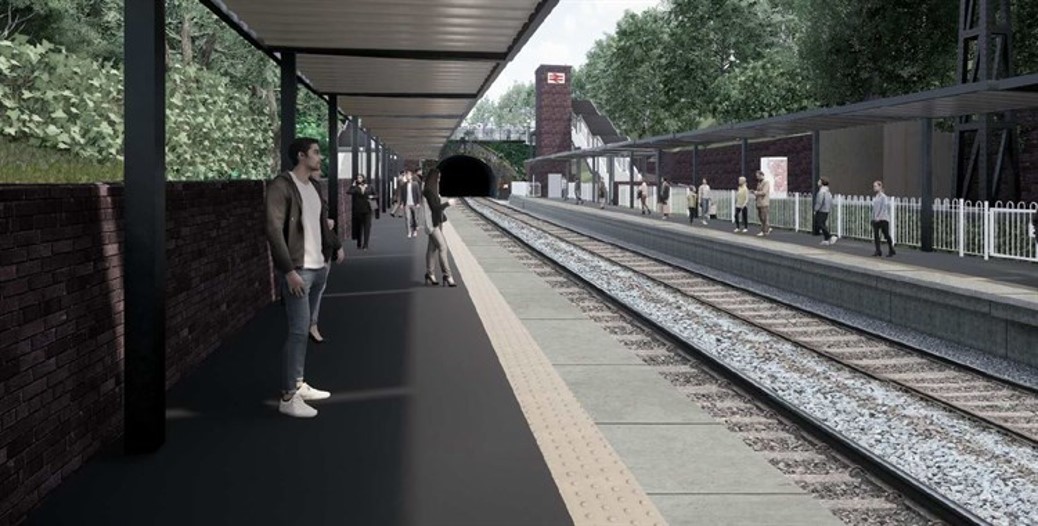 We're investing £61 million in 3 new stations on the Camp Hill Line in South Birmingham. We plan to open the stations in winter 2023. This is part of the West Midlands Rail Programme (WMRP).

This project will provide faster, more reliable transport for people who live or work in the area. It will also mean that train journeys could replace up to 25% of car journeys. This will improve the local area, reducing congestion and pollution.

The new stations will shorten journey times in South Birmingham. They'll also support the community by:
making it easier to travel for work, education or leisure
creating more than 130 jobs during construction
making it easier for everyone to access the stations
The challenge - why we're doing this
The 3 original stations in this area closed in 1941. Since then, the area's population has grown. There's also more commercial activity. This means more people are travelling. This has led to traffic congestion and long journey times.
The solution - what the project will do
There will be 3 new stations at Moseley, Kings Heath and Hazelwell. They'll each have 2 platforms suitable for 6-car trains. The stations will also have:
pedestrian footbridges, stairs and lifts
ticket machines and information systems
passenger help points on each platform
secure bike parking
Hazelwell and Moseley will also have a pick-up and drop-off area.
Shorter journey times
The new stations will make people's journeys faster.

The estimated journey times to Birmingham New Street are:
14 minutes from Hazelwell - saving 16 to 31 minutes
11 minutes from Kings Heath - saving 9 to 24 minutes
8 minutes from Moseley - saving 7 to 21 minutes
Our partners
We're working on this project with: 
Transport for West Midlands
West Midlands Trains (operators of West Midlands Railway)
Network Rail
Department for Transport
Birmingham City Council
SLC-AECOM Joint Venture